Amun Series
Ideal greenhouse supplemental lights

Slim shape resulting in reduced shadow on plants

IP67 Waterproof design

Designed with thermal management in mind

Perfect replacement for HPS (High Pressure Sodium)
Introducing the Amun Series LED Grow Light, an innovation specially engineered to supersede 1000-Watt HPS lighting systems in greenhouse vegetable growth. This lighting solution upholds the stringent commercial greenhouse standards, making it not only the go-to LED grow light for greenhouses but also an excellent choice for residential gardening, regardless of scale.
The Amun Series is a full-spectrum LED Grow Light, designed to support every growth phase. Its unique single-bar design, featuring a slim width of just 5.38 inches, ensures minimal shadow cast on your precious greenhouse crops.
Understanding the necessity of water resistance in greenhouse environments, the Amun Series is built with an IP67 rating, signifying its resilience even under water immersion. Every component, from the driver and connectors to the LED light board, incorporates state-of-the-art waterproof technology.
The Amun Series also prioritizes efficient heat management for optimal performance and longevity. Its comprehensive heat-sink, crafted from a single sheet of aluminum alloy, facilitates effective heat dissipation to the cooling fins, thereby increasing the rate of heat transfer to the surroundings through air convection. This eliminates the need for additional fans, saves energy, and operates silently.
Empower your plants with the Amun Series, a grower-centric innovation in lighting technology.
Specifications
Spectrum
AUTUMN
AUTUMN BOOST
SUMMER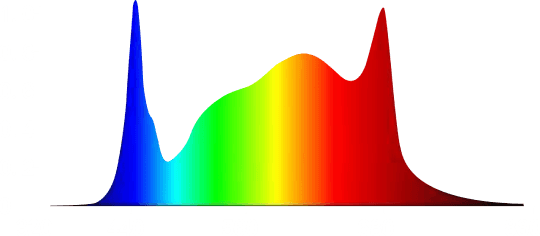 SUMMER BOOST
PPFD (PAR Chart)
AMUN-550W Height=90cm / 36"
AMUN-550W Height=1.2m / 48"
AMUN-550W Height=1.5m / 60"
Electrical Parameters
Contact our team directly
Fill out the form and our Team will get back to you within 24 hours.